3D printing is a product of innovation that is continually evolving and providing convenience to several industries in their manufacturing process, causing an increase in businesses looking into the benefits of 3D printing. If you're new to 3D printing, it's basically a procedure that utilizes digital designs to produce three-dimensional objects. It's not tied to the usual long-winded manufacturing process and allows you to have full control of the process, providing you with less tendencies of compromising the product quality along the process.
Metal is one of the most common materials used in 3D printing, especially for complex designs that are difficult to produce. Given its toughness, metal is also used to produce large objects. As we go about this article, we'll try to break down what you need to know about metal 3D printing, so without further ado, let's get started.
What is Metal 3D Printing?
Metal 3D printing is an additive manufacturing process that involves the use of metal. With the digital design at hand, this technology is able to produce three-dimensional objects, even ones with complex designs without delay or wasting resources. Metal 3D printing is also well-known in the automotive, aerospace, and medical industries because of its capability to produce complex metal parts at a relatively lower price than that of traditional manufacturing processes.
What are the Most Commonly Used Types Metal 3D Printing?
Powder Bed Fusion (PBF) is a 3D printing process that works by adding materials instead of removing them when forming parts. This process is also considered a common additive manufacturing for applications in the aerospace and automotive industries. The good thing about PBF is that metal parts produced using this technology have no residual stresses and are usually free from internal defects. SLM (Selective Laser Melting), SLS (Selective Laser Sintering), EBM (Electron Beam Melting), and DMLS (Direct Metal Laser Sintering) are examples of the different types of Powder Bed Fusion.
Direct Energy Deposition (DED)
Direct Energy Deposition (DED) is a 3D printing process that works with metal wire or metal powder using a laser for melting the underlayer of the material.
In binder jetting, 2 materials are often used: a powderized material and a binder. Other than metal, you can also use other materials with this 3D printing process. Binder jetting machines work at room temperature so warping doesn't happen and supports are unnecessary in the process. In addition, binder jetting machines are larger than powder bed fusion machines and parts can be stacked when using the build chamber, making it an ideal option for small-scale productions and replacement parts.
Normally used for producing non-functional prototypes or rapid prototyping, material extrusion is a 3D printing process that involves the use of thermoplastic filament or composite material to create 3D objects. Material extrusion is also designed to make metal 3D printing more pocket-friendly.
What are the Benefits of Metal 3D Printing?
Metal 3D printing is able to create parts that are difficult to produce with other fabrication processes.
Metal 3D printing is cost-effective since you get to cut costs in the labor, design,and material. Unlike traditional manufacturing, you don't need a large team of experts to work on a large-scale production with 3D printing because you'll only need an operator to set up, maintain, and unload the machines. On top of that, a designer or engineer only needs to spend a few hours working on the digital CAD file, and raw materials are properly utilized in 3D printing so there are no wasted resources.
Produces Excellent Physical Specifications
Metal products that are made using a 3D printer show excellent physical specifications, even ones with more complex designs.
Compared to traditional manufacturing, 3D printing allows you to easily customize your prototype that's tailored to your needs and specifications, making it a popular choice for industries such as automotive and healthcare.
Faster Product Development
Since Metal 3D printing is automated, it helps reduce production time so you'll be able to avoid the long waits and delays in the manufacturing process.
What Materials are Used for Metal 3D Printing?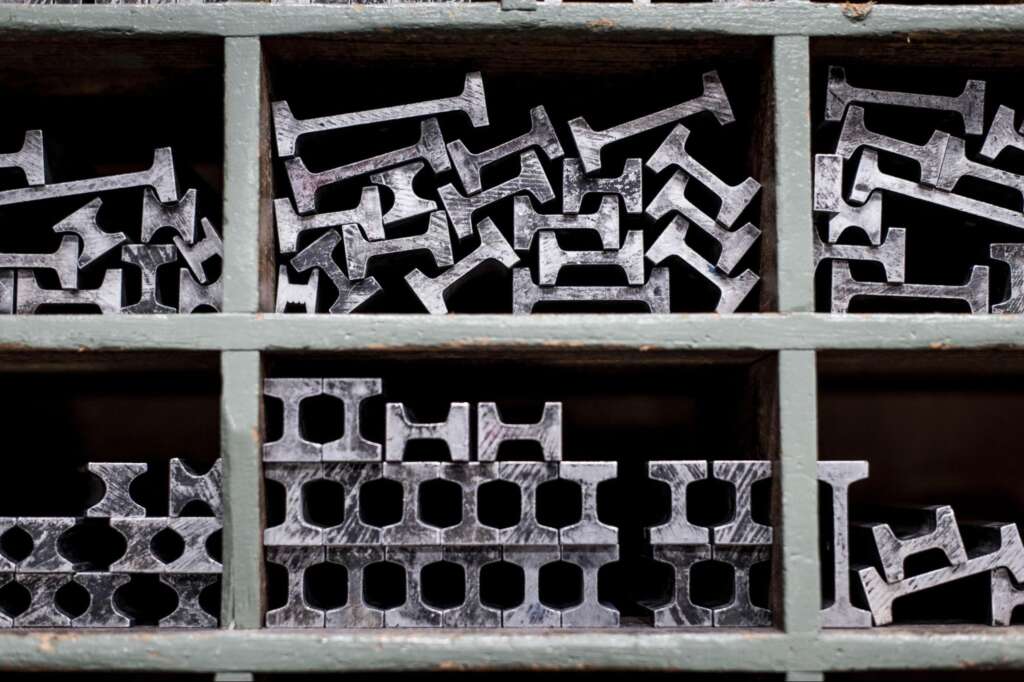 Metal powder is the main ingredient in several metal 3D printing that's why it's essential to find a material with a powderized form that can easily be fused together since some forms of metals are more difficult to fuse together than others. Here's a rundown of the best metal 3D printing materials for additive manufacturing according to Markforged:
Stainless steel is known to be used in many applications and products by various industries because of its great balance between strength and toughness, as well as its resistance to corrosion. 316L stainless steel is considered as a good material to use for 3D printing since it's corrosion resistant and attracts little dirt.
Tool steels make a fitting material for metal 3D printing and are often used in various manufacturing tooling despite it being expensive and difficult to process in machines. They are characterized by their hardness and resistance to both low and high temperatures, as well as abrasions. H13 tool steel is one of the most popular powders and filaments used in metal 3D printing because of its versatility and ease to work with.
Titanium is an ideal material for metal 3D printing because it's strong, resistant to corrosion, chemical, and heat, and at the same time lightweight. That's why it makes a great option for high-performing industries such as aerospace and defense. Titanium 64 (Ti-6Al-4V) or Ti64 is the most common type of titanium used in 3D printing as it's suitable for applications such as biomedical implants, aerospace, and more.
Inconel 625 is a superalloy that's nickel-based. It's known for its high strength, stiffness, and resistance to corrosion and heat. Inconel 625 is also affordable since you can purchase it in powder form and have it 3D printed.
What are the Common Applications for Metal 3D Printing?
Today, we see a lot of products being manufactured digitally, straying away from the traditional manufacturing processes. Aerospace and healthcare are just some of the growing number of industries that are especially utilizing metal 3D printing in various applications such as:
Low-Volume & Specialty Parts
Functional Metal Prototypes
Spare & Obsolete Parts
Surgical & Dental Implants
Jewelry & Decorative Arts
Looking for a quality metal 3D printer in the Philippines? Contact us today to know more about our products!