End-to-end Metal 3D printing solution
MARKFORGED METAL X
From design to fully functional metal parts in under 72 hours.
An accessible end-to-end metal 3D printing solution designed to yield functional metal parts.
Simple yet powerful, the Metal X is the most intuitive, simple to use metal 3D printer available today. Print a wide range of materials from stainless steel to copper with minimal training on a closed workflow.
Best-in-class reliability, the metal x is purpose-built for great part quality and a seamless user experience. Markforged combines best-in-class software, materials research, and an advances motion system to deliver industrial-grade parts reliably.
BUILD VOLUME: 300 x 220 x 180 mm
RESOLUTION: 50 microns
ITEM CODE:MFMXWS2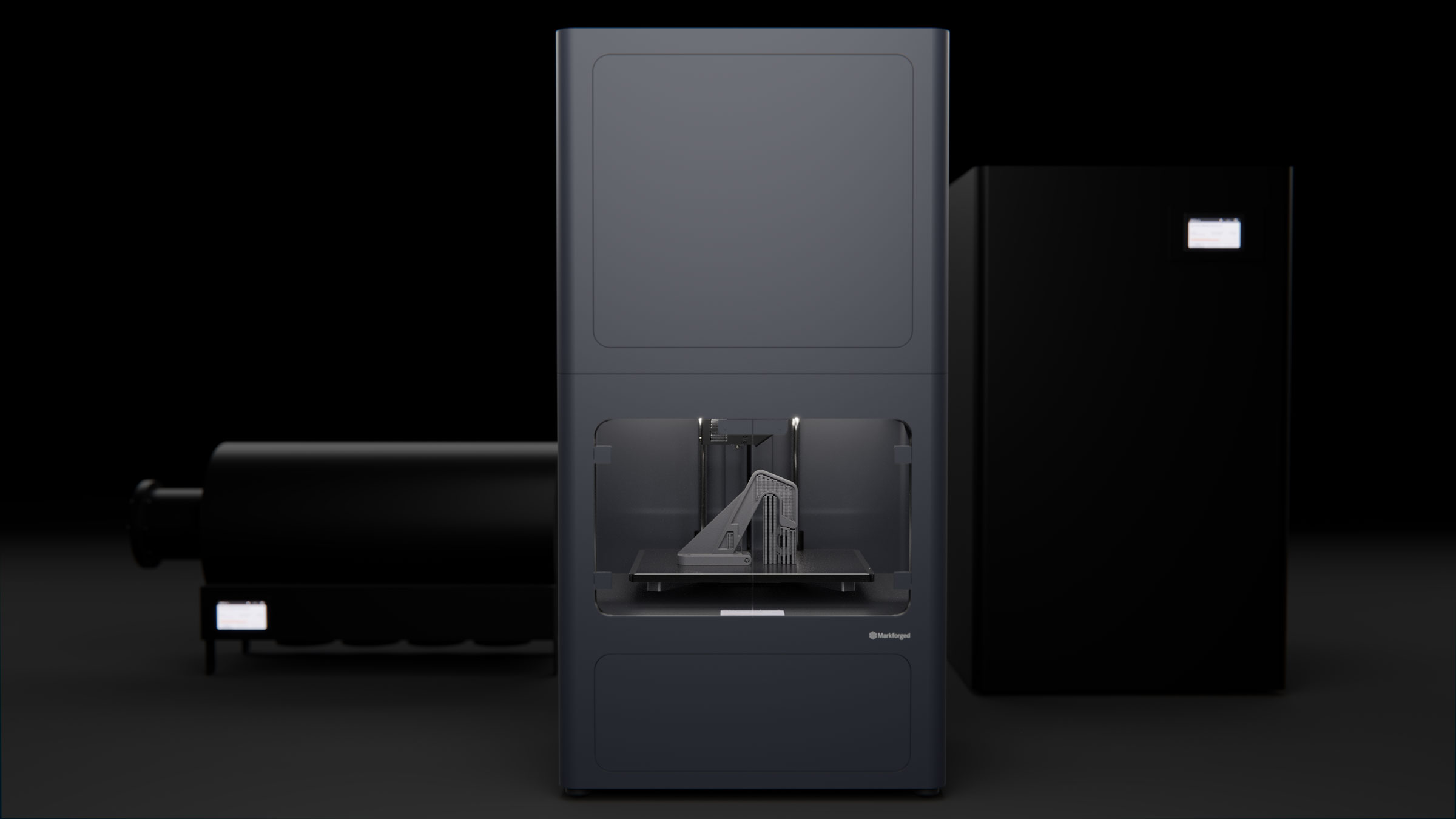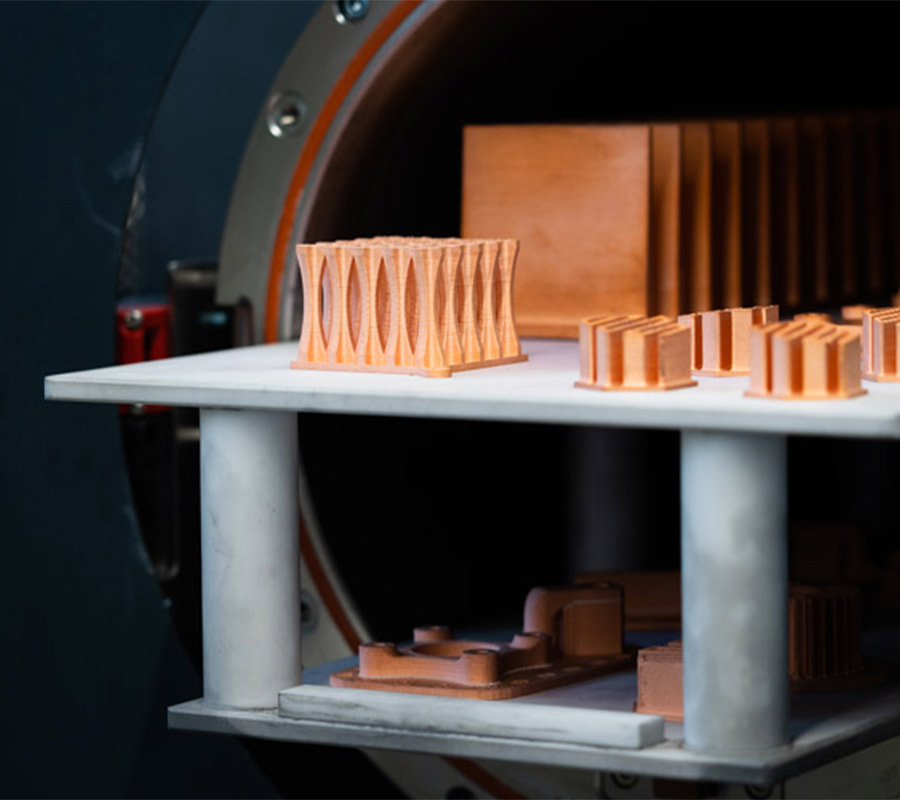 MARKFORGED METAL X FEATURES
Functional metal prototypes

End-of-arm tooling

Custom tools

Complex bracketry

Low-volume end-use parts

17-4 PH Stainless Steel
Combines high strength, corrosion resistance, and hardness. Used in a wide variety of manufacturing applications.

H13 Tool Steel
A hot-work tool steel with excellent toughness, wear resistance, and heat resistance. Excels in high temperatures.

A2 Tool Steel
Can be air-hardened up to 58 HRC; excellent impact resistance. Used for forming tooling, punches, and dies.

D2 Tool Steel
Can be air-hardened to 60 HRC; trades toughness for hardness and abrasion resistance. Great for cutting tools and dies.

Inconel 625
A proprietary nickel alloy that excels in high temperatures and corrosive environments. Used in automotive and aerospace.

Copper
Thermal and electrical conductivity. Print heat sinks, custom conductive elements, and other geometrically complex parts.

316L Stainless Steel
Exhibits excellent corrosion resistance. Used in marine applications.

Titanium Ti6Al4V
Superior strength-to-weight ratio. Used in aerospace, medical, and other high-performance fields.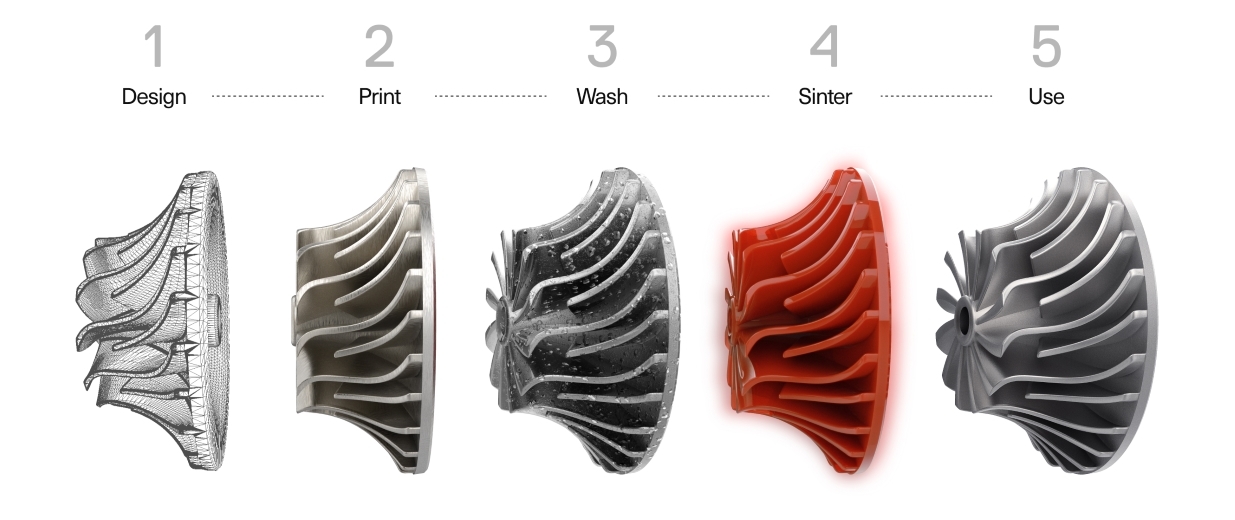 ITEM CODE
MFMXWS2
Print Technology
ADAM (Atomic Diffusion Additive Manufacturing)
Build Volume
300 x 220 x 180 mm
Interface Technology
Ceramic Release Layer
Inclusions
Metal X, Wash-1, Sinter-2
Max Build Rate
16 cm3/hr (1in3/hr)
Layer Height
-50micron (high resolution printhead)
-100-220 micron (standard resolution printhead)
Max Build Weight (for all parts in job)
6.5 kg (14.3 lbs) in green state
START PRINTING YOUR OWN METAL PARTS TODAY
Talk to our experts via Online consultation and request for a demo