High Performance 3D Printing
MARKFORGED MARK TWO
High Performance Carbon Fiber.
The powerful professional Continuous Carbon Fiber 3D printer for aluminum-strength parts.
Carbon Fiber Strength, print continuous carbon fiber reinforced parts on your desktop – stiff, strong, extremely durable, and capable of replacing machined aluminum. 
BUILD VOLUME: 320 x 132 x 154 mm
RESOLUTION: 100 micron
ITEM CODE: MFMK2G2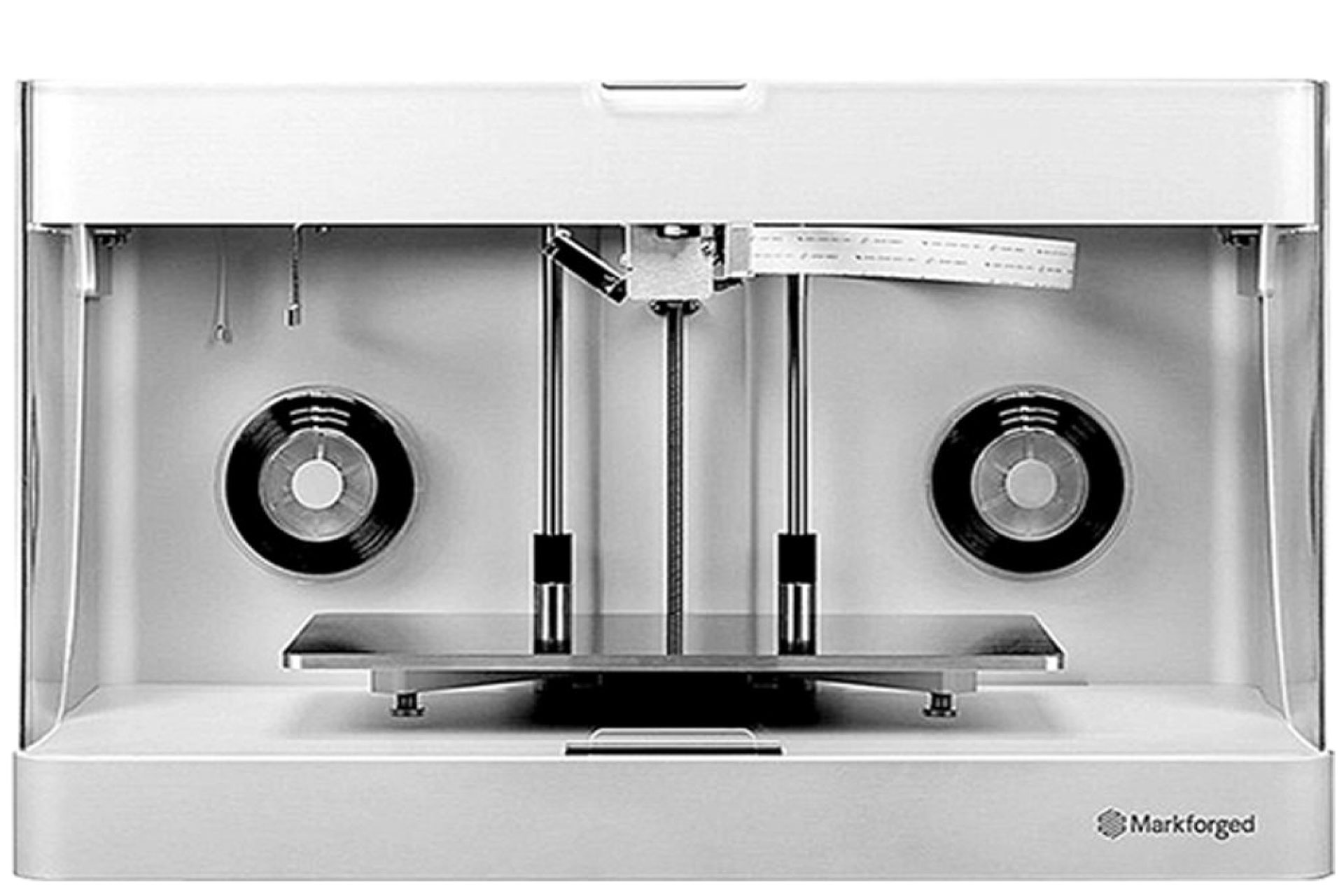 Built to last, a unibody aluminum chassis and precision-machined components and precision-machined components deliver lights-out reliability over thousands of print hours.
Precise and Beautiful Parts, print precise parts with best-in-class surface finish thanks to Onyx, Markforged's extremely versatile micro fiber filled nylon material.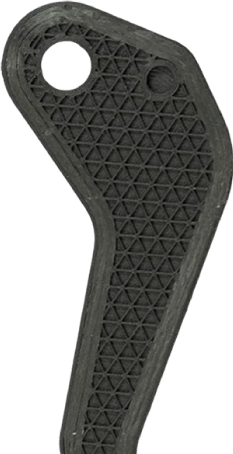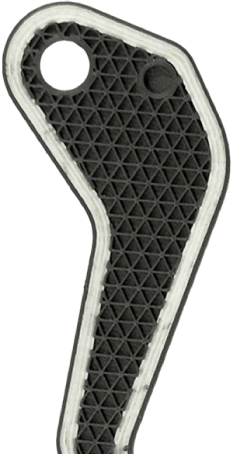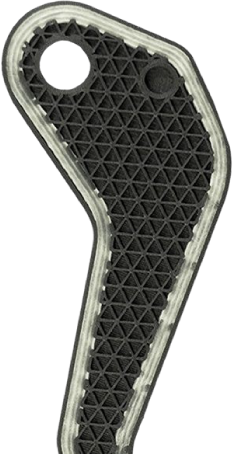 | | |
| --- | --- |
| ITEM CODE | MFMK2G2 |
| Print Technology | CFF (Continuous Filament Fabrication) & FFF (Fused Filament Fabrication) |
| Print Bed | Kinematic coupling — flat to within 160 μm |
| Footprint | 584 x 330 x 355 mm |
| Build Size | 320 mm x 132 mm x 154 mm |
| Layer Height | 100 micron |
| Ultimate Tensile Strength | 800 MPa (25.8x ABS, 22.2x Onyx) |
| Max Flexural Stiffness | 51 GPa (24.8x ABS, 14.2x Onyx) |
The power of continuous carbon fiber at your fingertips
Talk to our experts via Online consultation and request for a demo