3D PRINTING, CNC and Laser, all in one machine
ZMORPH VX
Powerhouse of a Desktop Tool
Interchangeable Nozzles, Toolheads, and Worktables
ZMorph VX Multitool 3D Printer is a powerful and practical platform for innovation, production, and science.
A true desktop workhorse 3D printer, built like a tank with top quality components. Engineered to perform 24/7, the ZMorph VX is designed to deliver high-quality results at all stages of the production process.
WORK AREA: upto 250 x 235 x 165 mm (9.8" x 9.2" x 6.5")
(toolhead dependent)
RESOLUTION: 50-400 microns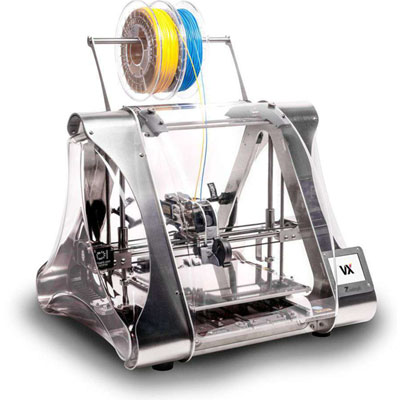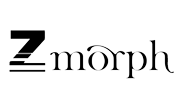 3D printing
ABS and derivatives, PLA and derivatives, PVA, PET, ASA, Nylon, HIPS, Thermochrome, TPU, flex materials.

CNC cutting and engraving
All kinds of wood, polycarbonate, HDPE, acrylic glas, machining wax, modeling board, Dibond-like composites, copper laminates (for PCBs), POM, PVC foam.

Laser cutting
Paper, cardboard, felt, thin gasket materials.

Laser engraving
All kinds of wood, leather, copper laminate (for PCBs).

Thick paste printing
Chocolate, cookie dough, cream cheese, frosting, ceramics.
Weight & Physical Dimensions
Printer with a spool holder 520x500x570 mm

Dimensions of the transport box 600x600x570 mm

Full set weight 28.50 kg
Electrical Parameters
AC input 100VAC ~ 4A 50/60Hz, 240VAC ~ 2A 50/60Hz

Maximum Power Consumption 350 W
Temperature Parameters
Maximum Printing Temperature (Extruder) 250 °C

Maximum Printing Temperature (Bed) 125 °C

Ambient Operation Temperature 15-30 °C

Storage Temperature 0-35 °C
The Widest Range of Engineering Materials on the Market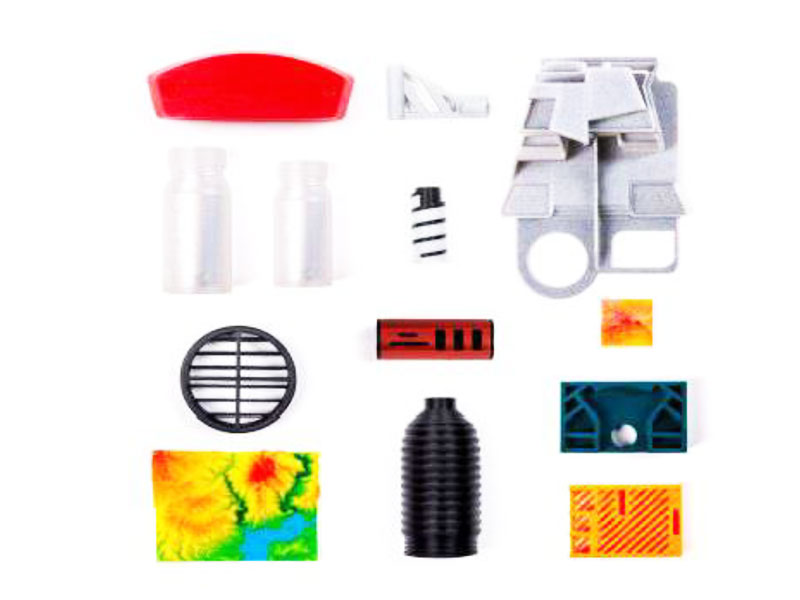 3D PRINTING SPECIFICATIONS (FFF)
| | |
| --- | --- |
| Toolheads: | Single Extruder Toolhead 1.75, Dual Extruder Toolhead |
| Layer resolution: | 0.05 - 0.4 mm |
| Maximum printing temperature: 250 [°C] | 250 [°C] |
| Work area: | 235 x 250 x 165 [mm] |
| Maximum bed temperature: | 115 [°C] |
| Dimensional accuracy: | +/- 0.2 [mm] |
| Work area leveling method: | Automatic, Manual |
| Material container: | Spool, reel |
| Material diameter: | 1.75, 3.00 [mm] |
| Nozzle diameter: | 0.3, 0.4, 0.5, 0.6 [mm] |
| Support structures: | Mechanically and chemically removed - printed with the same material as the model |
| Connectivity: | USB, Ethernet, SD card |
| Available Materials: | PLA, ABS, PET, Nylon, PVA, HIPS, ASA, TPE, PP, PC, PMMA, PC/ABS |
| Third party materials: | Applicable |
| Work speed: | 40 [mm/s] |
| Travel speed: | 120 mm/s |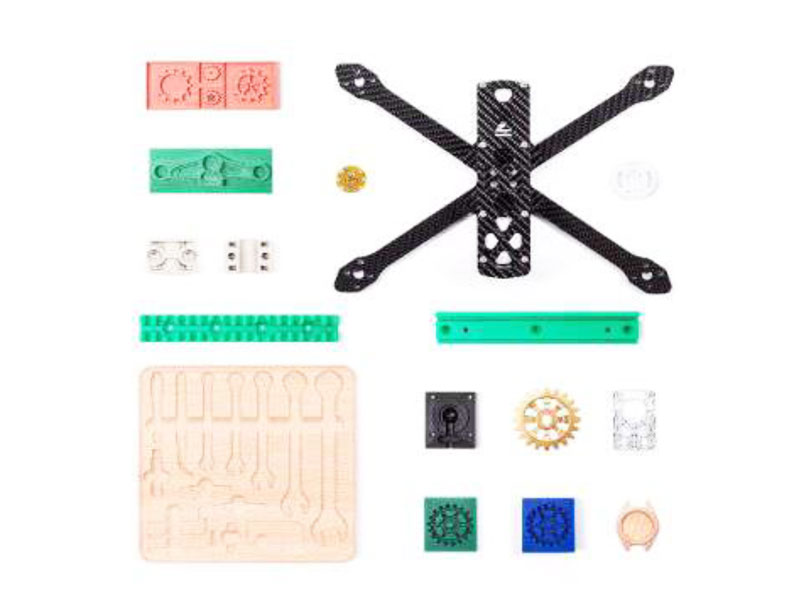 CNC MILLING SPECIFICATIONS
Toolhead:
CNC spindle
Spindle max power:
300 [W]
Noise:
70 [dB]
Work area leveling method:
Manual
Work area:
235 x 250 x 85 [mm]
Work speed:
0.1 ~ 20 [mm/s]
Travel speed:
120 [mm/s]
Available Materials:
ABS, Nylon, HDPE, PTFE, PC, PP, POM, PMMA, PVC, HIPS, LDPE, PET, Carbon, CCL FR4, Dibond, TCF, Wood, Wood-like,
Aluminum, Brass, Copper, Cardboard, Wax, Modeling board, Styrodur
Tool holding:
ER-11 collet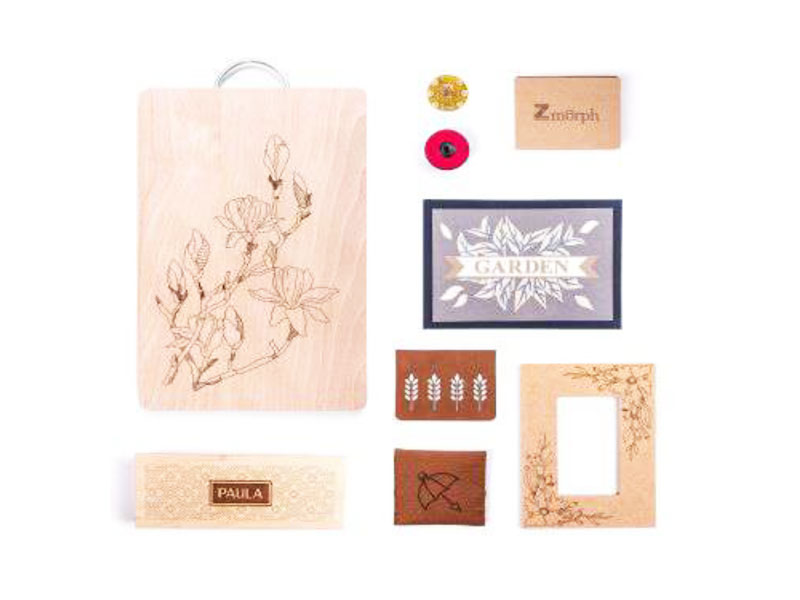 Laser Cutting & Engraving
LASER ENGRAVING SPECIFICATIONS
| | |
| --- | --- |
| Toolhead: | Laser |
| Laser spot size for 50mm: | 0.1x0.1 mm |
| Laser spot size for 80mm: | 0.1x0.18 mm |
| Wavelength: | 450 nm |
| Laser class: | 4 |
| Laser power: | 2.8 [W] |
| Noise: | 40 [dB] |
| Work area leveling method: | Manual |
| Work area: | 235x250x85 [mm] |
| Work speed: | 15 [mm/s] |
| Travel speed: | 120 [mm/s] |
| Available Materials: | Leather, Felt, Laser Foil, Cardboard, Foamiran, Wood fibre, boards, Plywood, Wood, EPP, EVA |
Experience Exceptional and Powerful all in one desktop mutli-purpose tool
Talk to our experts via Online consultation and request for a demo